Paper Creations by Hobart Printing is a local, family-operated Wedding Stationer & Print Studio. Our specialties include custom-crafted bridal stationery and special occasion invitations and announcements. We are committed to giving brides personalized attention, guiding you through every aspect of wedding stationery, and creating a unique invitation that truly reflects your personality. Trust, craftsmanship, and professionalism are the foundation of our business.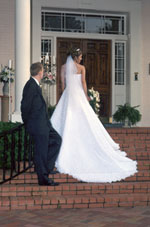 We realized the need for a local wedding stationery designer and printer over 10 years ago when our son became engaged. He and his fiancée could not find an invitation that reflected their personalities and suited their style, so they asked us to help them create something special. Of course we said YES! We took all of our printing knowledge combining it with an eye for design and created a unique wedding invitation. Soft silver ink on bright white linen paper gave their invitation a sleek sophisticated look. It was just what they wanted for their evening wedding on the steps of Trapnall Hall. Their wedding ensemble was completed with matching direction cards, personalized note cards, and an elegant program.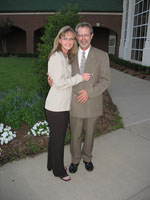 Soon word spread about our creativity and personalized service. Brides began asking us to help with their weddings. Since then, we have been a part of over 500 weddings. Our business has become a place where brides can bring their ideas and watch them come to life! Now our favorite part of each day is helping brides create beautiful wedding stationery. We truly believe your wedding stationery should be a reflection of your personality. This is why we are committed to helping brides discover their unique style. It has been an incredible journey for us over the years. We are thrilled with how far we have come and excited to see where the future takes us.


print friendly view