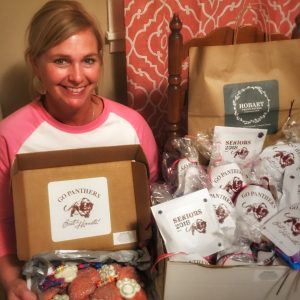 Our community is gearing up for Salty Saturday…and so is our Judy! Judy's son, Blake Smith, is a Senior this year playing for the BHS Panthers (Go get 'em Blake!!!). This mom knows how to kick off a football season, nothing says "Go Team!" like sweet treats in spirited Panther bags for the players and coaches. She was even willing to share a few pics of her and daughters prepping the bags for the big day. Well done, ladies!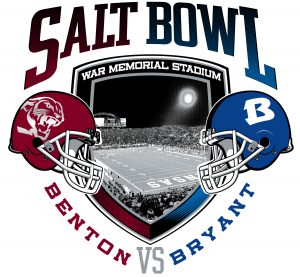 The Salt Bowl, traditionally the most attended high school football game in Arkansas, kicks off at 7:00pm tomorrow pitting the historical rivals Bryant Hornets & Benton Panthers against each other at War Memorial Stadium in Little Rock. In 2016, more than 30,000 fans came out to watch the game and show support for our high school football teams. We wish the BEST OF LUCK to both teams tomorrow and in the upcoming football season!
The Academy Sports and Outdoors Tailgate Party will be an all-day affair leading up to the kickoff and gates into War Memorial Stadium will open at 5 p.m. Local vendors will be there at 3 p.m. and some of our finest Saline County Banks and credit unions will be giving out free hot dogs and drinks!
Interested in getting involved in 2018? Check out the Bryant Chamber of Commerce website www.bryantchamber.com or give them a call at 501-847-4702. Find out more about the Salt Bowl on the Salt Bowl Committee website.