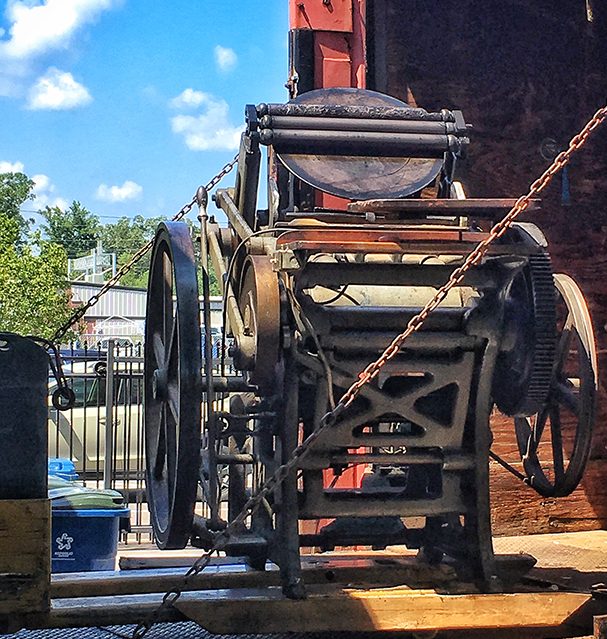 Presenting our "new" Letterpress: Meet our newest addition (yet to be named) to the Hobart Print Studio Family, the Chandler & Price 12×18 Platen Press. And what about that handsome fella in the photo, you ask? That is Gary, our master mover of all things extremely heavy…thanks for coming through again Gary!
Weighing in at over 1200 lbs, this C&P Gordon New Series Platen (circa 1914) is over ONE CENTURY old and to this day runs like the champion he was engineered to be. He is touted as a favorite among Pressmen in this article C & P—Pressman's Favorite by Fred Williams, reprinted from Type & Press, Courtesy of APA.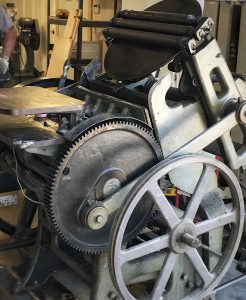 "If a favorite press poll was ever conducted among pressmen and printshop proprietors, there is no doubt that the C&P would win all the honors, grippers down!"
Excelsior Press has some interesting C&P reads you can peruse for a little old school printmaking fun. Read more about Our Studio and the presses that call it home.