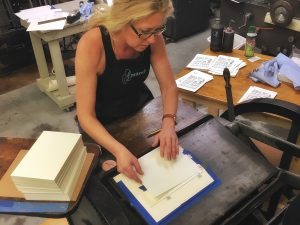 This 1970's themed party invitation was so much fun to print on our Chandler & Price 12×18 Letterpress. Of course, creating a 70's themed invitation on a press that existed in that era was inevitable given the fondness for classical printmaking pervading our little studio. From making the negatives and plates to hand feeding the platen, printing on this guy is a genuinely hands-on experience. After getting cozy with the C&P, it is difficult to stop imagining all of the luxurious, hand-crafted stationery that this press is capable of producing.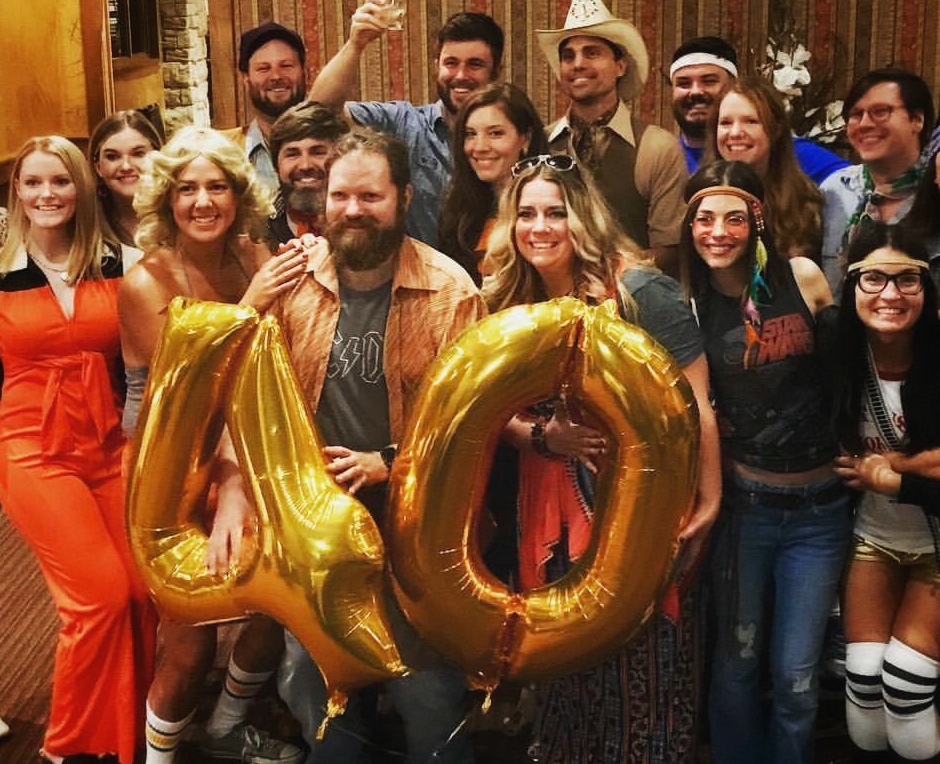 To keep it groovy, we threw in some full color digital designs to print the vibrant disco ball envelope liners and matching detail enclosure cards. We hope that all of the guests enjoyed the pop of color as much as we did! Wishing the happiest of birthdays to two amazing people…Happy Birthday Joi Cummins and Jeremy Hinton!
To view more images of event invitations, check out our Event Invitations Gallery
You can learn more about this Chandler & Price Platen Press – or any of the other presses that call this studio home by visiting Our Studio page.